Google AdWords management & SEO company in Sydney, Australia
If you're looking for professional Google AdWords management in Australia or a leading SEO company for expert website optimisation services, then you've come to the right place! With over 10 years' experience in search engine marketing, the Web Search Workshop in Sydney can help give your business website the boost it needs in search engine results.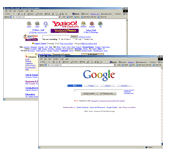 By combining search engine optimisation with pay-per-click advertising (such as Google AdWords), your website can develop a focused and cost-effective search engine marketing strategy that gets results from your potential customers at the moment they are looking for your product or service.
As website optimisation marketing specialists and qualified Google Partners, we can help your website achieve better search engine rankings to attract targeted, relevant traffic from your market through a Google advertising campaign or through search engine optimisation.
In doing so, your site will discover one of the most cost-effective ways to generate new business, either online and offline!
Better search engine marketing for your business
We would not hesitate to recommend you to other businesses who want more traffic visiting their website.
Request our FREE website assessment now, to find out how your website can perform better in the search results. This 'no obligation' review of your website will outline the work we would recommend and the costs we will charge.
At Web Search Workshop we tell it to you straight! With our experience of optimising hundreds of websites, we take pride in offering a personal and professional marketing service to all our customers.
We implement tailored search engine optimisation and Google AdWords campaigns that get results and will give you long-term success in growing your online business. We also provide training courses to help you develop your in-house skills.
Get Google AdWords working for you

Having managed numerous PPC advertising campaigns on Google AdWords and other services, we can also support your search engine marketing through the use of targeted pay-per-click advertising, which will display your website link within the sponsored results on all the main search engines. This form of marketing offers distinct advantages and can be developed to generate the best return on investment for your marketing spend.
We are currently running a very special offer, for a limited time only, of a FREE $100 advertising credit for new accounts. Find out more about this amazing deal:
Cost-effective AdWords Management Offer.
So whether you're planning a new website, or simply want to generate more visits to your existing site, we can help to you achieve top search engine rankings on the most popular search tools. You can find out more about our Google AdWords Management service and why we're different.
Read more about our Search Engine Optimisation and Google AdWords campaign management prices here: SEO / PPC (Pay-Per-Click) Prices.
Or, to find out more about how your website can start using search for business, please contact us for more information or request a FREE website assessment (which details the prices for your particular website), with absolutely no obligation. We look forward to hearing from you soon!